Emma Pillow NZ – With three foam layers inside and a sturdy cover, this has got to be the most easily customisable pillow I've ever come across. The Emma pillow is made for you to play around with the internal foams so you can change the firmness, and you can even remove a layer (or two) to change the height. After all, there's nothing worse than a pillow that's the wrong height!
In this Emma Pillow NZ review I'll take you through:
A close-up look at the pillow and the layers (video)
A run-through of the features
My personal experience of sleeping on this pillow (spoiler alert: LOVE it)
Experience of other Emma customers who bought the Emma pillow
How to get the best price (hint: my links always get you the best price, plus find out how to get a free one)
Emma pillow NZ summary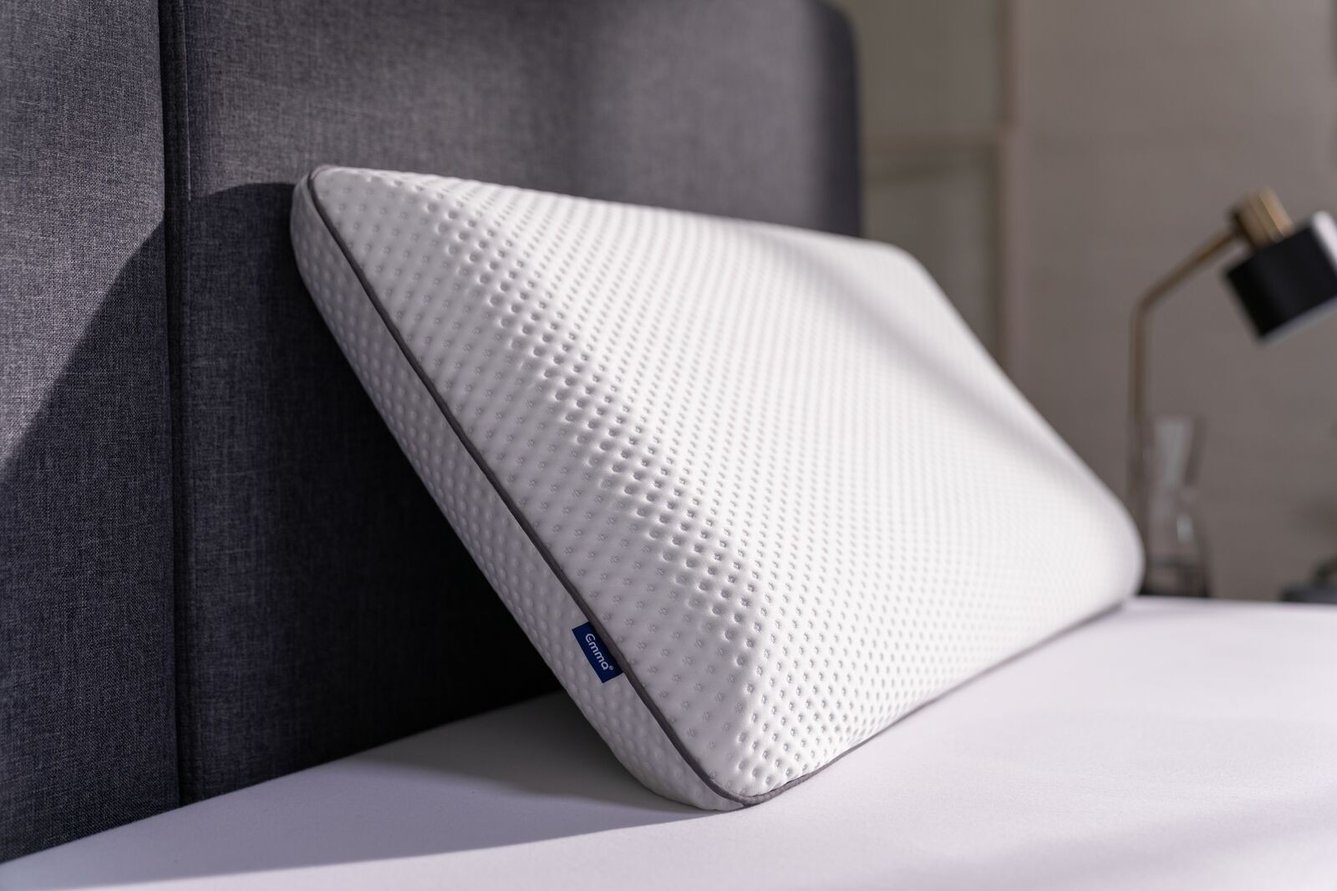 3 Internal Layers - Customise The Feel
Easy To Change The Pillow Height
Breathable Cover
Great Value For Your Money
One Of My Favourite Pillows On The NZ Market
Free, Fast Shipping
Close Look At The Emma Pillow (Video)
I'm no flash video editor, but watch this short clip to get an idea for what the cover looks like, what the foams look and feel like, and how the pillow is overall. I also compare it to two other pillows I have in my house: my much loved Winkl pillow and also a latex pillow.
Emma Pillow Features
You've already seen and heard me talk about the three layers. It's time to get granular and take a closer look.
Size: 40 x 70 cm. I believe this is a standard pillow size. It fits all my pillowcases just fine.
Cover: 98% polyester, 2% elastane. The cover feels lovely and thick, yet it's breathable too. It's got a sturdy zip around one end of the pillow that makes it easy to remove for washing.
Weight: 1.3 kg. This may sound heavy, but it's because of the high quality foams inside.
Total thickness: 12cm. Adjust this down if you need to by removing some layers.
See the blue in the top layer? That's infused with gel particles to help draw heat away and keep you cool.
My Personal Experience
As I already said, I really like this pillow. I've been sleeping on a Winkl pillow for more than a year now, and to be honest, I didn't want to try the Emma pillow because I just wasn't sure it could compare. However, I was pleasantly surprised!
I found the Emma pillow extremely comfortable and it's a very close runner up to my Winkl pillow! My personal preference when using the Emma pillow is to have the soft side facing up. I like a reasonably high pillow so I have kept all three layers in it.
I do not find this pillow traps heat at all (this is not the case for all Emma products, their topper is a bit hot) and would be happy to recommend it to anyone, regardless of whether you get hot at night nor not.
Emma Pillow NZ – Opinions From Other Buyers
Emma describe this pillow as "the pillow that adjusts to you", and claims that with the adjustable height it's suitable for everyone, whether you sleep on your side, back, or stomach. Let's take a look through what people who have actually bought this pillow think of it.
At the time of writing this Emma pillow NZ review, the pillow has an average review score of 4.7 out of 5 stars, from more than 1,000 customers. This pretty much tells you what I've been saying: this is a good pillow that's worth your while. It's worth noting there were a very small number of people who didn't like the pillow, either they found it too low or that none of the configurations worked for them.
Here's a selection of the comments from the happy majority:
This pillow supports my neck and has retained its shape over the 3 months I've been using it so far
Nice pillow, not hot to sleep on
This pillow is definitely better than your standard pillow. I like the option of taking out the extra foam if it doesn't suit my position
Each side is a little different, and it's cool as well
This pillow with its adjustable height and firmness is a welcome addition to my collection
I think this pillow is better than pillows at 4 star hotels
I've been showing this pillow and recommending it to my friends
How To Get The Best Price
The recommended retail price for the Emma pillow is NZ$219. Don't worry, you won't be paying THAT much for it. Emma are famous for their sales, and often you can get their products for as much as 50% off.
If you take advantage of their bundle deals and buy a mattress you may even get a pillow for FREE!
All links from this article to the Emma NZ website guarantee you the lowest price at that time. If you get the pillow for 50% off, you'll pick it up for just $109.50, which is extremely good value in my opinion.
Emma Pillow NZ Summary
If you're looking for a great quality memory foam pillow then I'm confident you'll be happy with your Emma pillow purchase.
Having slept on it myself, I believe it performs exactly as it should, and I was surprised that it was comfortable enough to make me consider switching out my existing pillow!
The firmness and height customisations are features you won't find with other pillow brands, and they make it a total winner both in my eyes and in the eyes of the many happy people already sleeping on an Emma pillow.
Emma Pillow NZ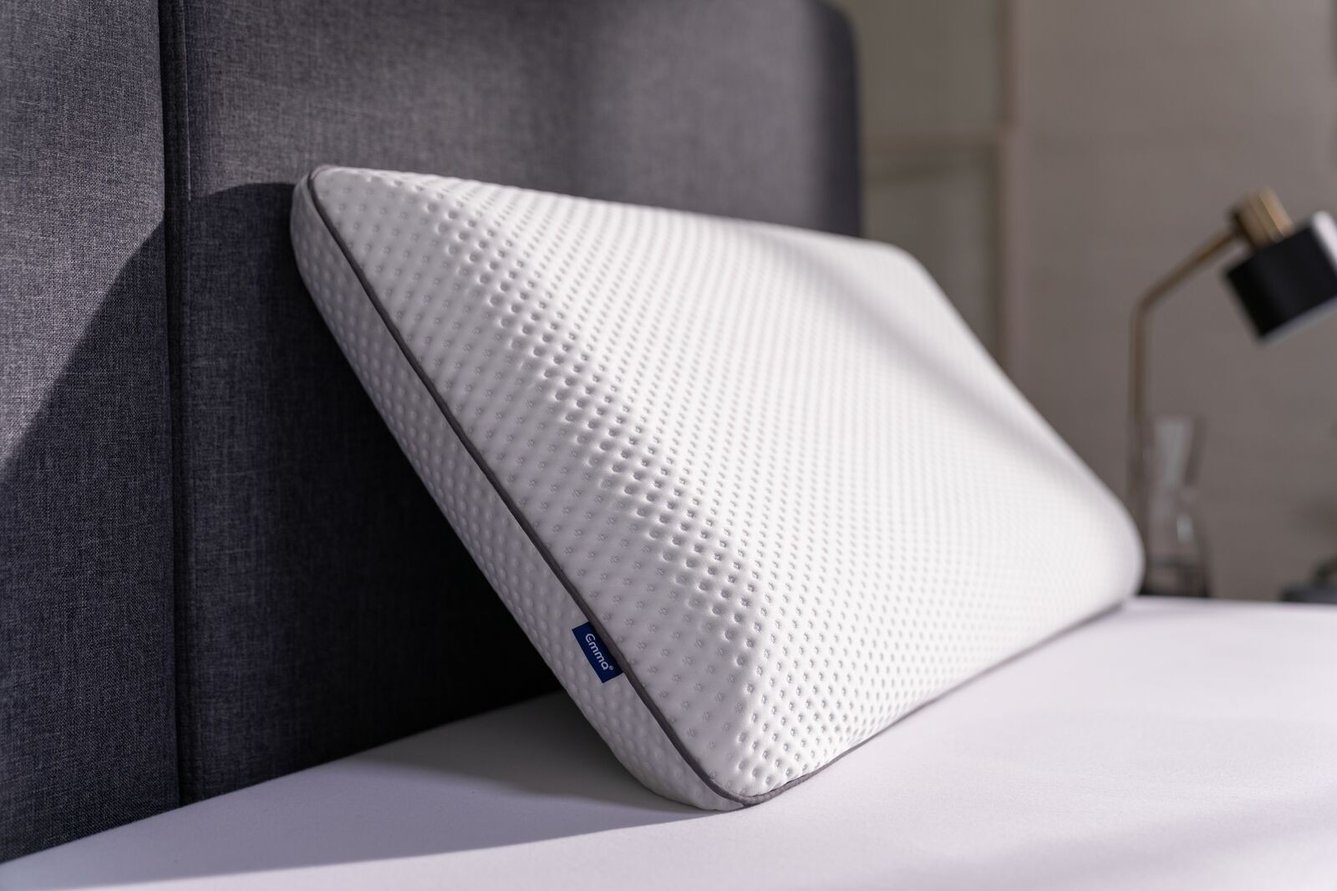 3 Internal Layers - Customise The Feel
Easy To Change The Pillow Height
Breathable Cover
Great Value For Your Money
One Of My Favourite Pillows On The NZ Market
Free, Fast Shipping