Mattress In A Box Singapore: competition is HOT, and I'm here to help you make a great buying decision. It's no surprise with 100 night sleep trials and the ease of getting a boxed mattress into your apartment that mattresses in boxes are the bed of choice in Singapore, that's before we even get into the great quality options you have.
Buying a mattress in a box guarantees you a high quality mattress for a fraction of the price you can pay in stores, and of course you test them in the safety and comfort of your own home. A plethora of options have popped up so I'm here to save you time to help you buy showing you the best mattress in Singapore, and also the rest of your mattress in a box options just in case you want to do more research and comparisons.
Best Budget Choice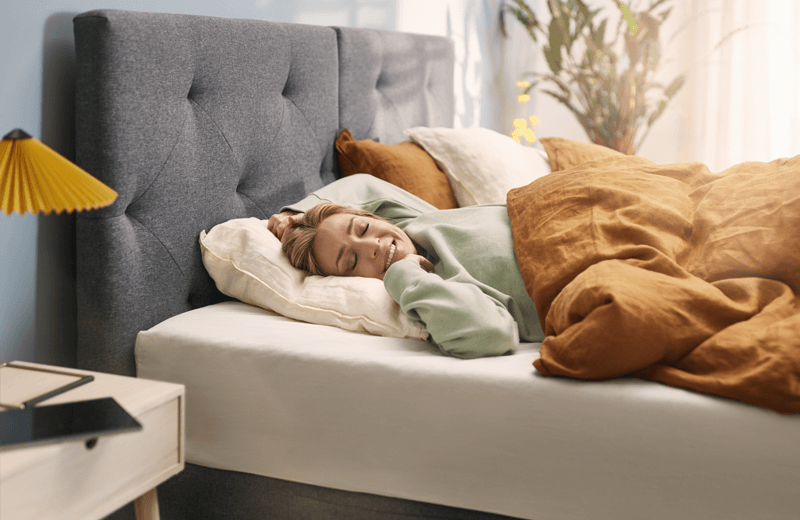 Firm Memory Foam
10 Year Warranty
Low Price
NOTE: EMMA MATTRESS IS TEMPORARILY UNAVAILABLE IN SINGAPORE. CHECK BACK SOON!
Top Pick
Natural Latex - Best For Singapore Climate
Best Warranty - 25 Years
Double Sided: Medium And Firm
Runner Up
Hybrid Design - Coils And Memory Foam
15 Year Warranty
Medium Feel
This article has absolutely everything you need to choose the best mattress in Singapore:
The Top 3 Best Mattress In A Box Singapore Options

Best Overall Mattress
Best Spring Based Mattress
Best Budget Mattress

Comprehensive List Of Your Other Mattress In A Box Options
Watch Me Unbox Two Of The Top 3 Mattresses (Video)
Overall Best Mattress In A Box Singapore: Peacelily
I own one of these mattresses myself so can personally guarantee it to rank highly as one of the best mattresses in any country, but it's certainly the best mattress in Singapore as the latex lends itself really well to your climate as I'll explain soon.
Peacelily is a flippable mattress with a different feel on each side, effectively giving you two latex mattresses in one. The softer side is a gentle medium, the other is firm.  This is excellent news for people who aren't sure what firmness they need in a mattress, or those who like the idea of changing things up every now and then. 
As if that weren't enough to convince you, it's also the best value latex mattress in Singapore, and latex is the best mattress material you can imagine for a humid climate.
Here's what you'll find in a Peacelily mattress:
100% natural latex core (sustainably sourced from Sri Lanka, a world leader in producing the best quality latex). The latex Peacelily uses is made using the Dunlop process, which is in my opinion the best way to make latex for mattresses. 
The latex is arranged in three layers: 5cm of gentle medium on one side, 10cm of core support latex, then 5cm of firm latex on the other side. These layers are held together with a certified natural latex glue.
100% organic cotton batting and cover: The cotton wadding provides quilting in the cover, and is there as a little touch of softness. The total depth of cotton on the mattress is 2cm, and has quality touches such as hand-stitched edging and super strong handles (this is important: latex mattresses are heavy to move).

The cotton Peacelily uses comes from China. Most of the cotton that is commercially available comes from either India or China: in their quality testing, Peacelily found that the cotton they could get from China was of higher quality to meet their high standards.
Durability guarantee: Peacelily mattresses have a coveted LGA certification. Peacelily has been durability tested by putting 150kg of weight through the mattress 60,000 times to simulate regular use. Peace Lily passed the test with flying colours. You won't find many brands making claims like this.
I Own A Peacelily Mattress
So I can speak personally to its quality and comfort. I prefer to use it with the medium side facing up, and there is a discernible difference in the feel of the two sides.
Why Peaclily Is The Best Mattress In Singapore Overall
Let me count the reasons:
It has two firmness options in one mattress
Peacelily is thousands of dollars cheaper than Heveya, your closest alternative.
Peacelily has a massive 25 year warranty
Latex is the obvious choice for the Singapore climate
It's made of all natural materials, no man made foams here
You can see it before you buy at the Peacelily Showroom: 16 Collyer Quay, Level 12 Income@Raffles, Singapore 049318. Book a dedicated time with the customer care team
Peacelily really care about their customers, and you'll have a hard time finding better service or transparency from a bed brand.
Prices: $849 – $1499
Best Hybrid Mattress In A Box Singapore: Noa
Noa great to buy if you want to get a matching bed and furniture all at the same time as alongside their flagship mattresses, Noa offer an impressive furniture range, and offer discounted bedding bundles.
Noa actually have three mattresses, which if you want to read about in more detail, visit my Noa Mattress Singapore article here. In this Best Mattress Singapore Overview I'll focus on "The Noa", their mid-range (and most popular) mattress.
TLDR: the original mattress that elevated Noa to its popular status and the "mid range" model of the mattresses. Has a cooling latex layer and thicker memory foam than the lite. Has a more universally comfortable, slightly more plush feel than the Lite
Price range: $699 – $1099
The Noa features a beautiful hand tufted tencel knit cover. What does that mean? Hand tufting is a quality feature that shows attention to detail and helps hold your mattress together. Tencel is a plant based fiber with a silky soft feel. this is a nice mattress cover.
First foam layer: a thin layer of latex. Designed for pressure relief, bounce AND cooling, it's the perfect layer to have directly under the cover, particularly in a country like Singapore where you want cooling mattress layers as close to your body as possible. Latex is well known for being one of the best cooling foams.
Second foam layer: gel memory foam. This is the same foam as in the Noa Lite, but it's a thicker layer, adding to the more plush feel. This layer is designed for contouring and cooling, the memory foam responds to your body weight while the gel beads draw out heat.
Third foam layer: a thicker layer of transition foam: this is a high density foam designed to act as a buffer between the memory foam and the coils, and also helps minimise partner disturbance.
The support core of the mattress is pocket coils (individually wrapped springs) encased in foam. The foam encasing is another quality feature that helps ensure the durability of your mattress.
The sides of the mattress cover also features that soft tencel fabric with hand tufted finishes, which is something not all brands offer around the sides of the mattress and almost certainly not at this price point. Again, this helps the mattress maintain its shape.
Firmness: the Noa has an additional foam layer and a thicker memory foam layer than the Lite, which gives it a more plush feel. You'll get a bit more contouring and softness here but you won't miss out on support. The firmness rating of the Noa is suited to most people, including side sleepers.
Prices: Best selling Noa is $699 – $1099. Noa Lite is $599 – $899. The Noa Luxe is $999 – $1599
Best Budget Mattress In A Box Singapore: Emma (Temporarily Unavailable, Watch This Space For When Emma Is Returning)
Emma is a mattress in a box brand founded in Germany. I also own this mattress in my own house, and find it to be a sturdy mattress that is a great budget option for those wanting a cheap memory foam mattresss.
Emma has enjoyed huge success in countries like the UK and Australia, where they have a massive base of happy customers and have won awards from consumer advocacy groups such as Choice in Australia.
Here's a detailed look at each layer of the Emma mattress
Cover: this is a pretty standard stretch knit with a softer top and grippy material on the bottom to help it stay fixed to your base. The cool feature of the cover is that the zip enables you to unzip the top part of the cover right off. This is extremely handy for cleaning! You don't have to remove the whole cover. I've only seen this on Tempur mattresses here in NZ. The other standout feature of the cover is that it has handles. They feel a bit flimsy, but Emma is the only mattress in a box brand that has them in NZ.
Foam Layer 1: 3cm of breathable eco friendly foam. This is the softer, memory foam layer of Emma. How's it breathable? It's an open cell foam for better air flow. How's it eco friendly? Memory foams are typically made using fossil fuels. Lately there's been a move towards using plant based oils instead: Emma uses castor oil to partially replace the fossil fuels in this layer of the mattress.
Foam Layer 2: 15cm pressure relieving 7 zone support foam. This foam is a high resilience polyfoam. You can see from the image that it has zones built into it: these have been carefully placed to help support your shoulders, spine, and legs. This foam layer feels extremely durable and has little "give".
Foam Layer 3: 7cm of supportive point elastic foam. This is a high density polyfoam layer. It's there to provide a solid base that allows the zoned foam and the memory foam above to do their work of giving you the right support. Basically, the top two layers support you, and in turn this bottom layer supports the upper foams!
Prices: $499 – $899
Here's A Comprehensive List Of The Other Options
Of course the mattresses above aren't your only mattress in a box options in Singapore. You've got a TON of choices actually, and I'll list them here for you. However, I really do think the three I've detailed are the best picks and you can save your precious time by just giving one of them a go. After all, with an in-home sleep trial on all three, it's impossible to get it wrong.
| Brand | Type | Price (RRP) | Firmness | Warranty | Sleep Trial |
| --- | --- | --- | --- | --- | --- |
| Willow | Latex | From $1749 | 3 Options In One | 15 Years | 100 Nights |
| Heveya | Latex | From $2888 | Choose Firm Or Medium | 10 Year limited | 100 Nights |
| Sonno | Latex + Memory Foam | From $399 | Medium | 10 Years | 100 Nights |
| Woosa | Latex + Memory Foam | From $1199 | Firm | 10 Years | 100 Nights |
| Zinus | Many Options | From $159 | Many Options | 10 Year Limited | 100 Nights |
| Origin | Hybrid (Coil Base) | From $998 | Medium | 15 Years | 120 Nights |
| HipVan | Hybrid (Coil Base) | From $199 | Firm | 12 Years | 100 Nights |
| Baton | Hybrid (Coil Base) | From $450 | Firm | 10 Years | 30 Nights |
Sonno and Hipvan are obviously very cheap. I found though, when I looked into these brands, that they are cheap because they offer zero or very little comfort layers to actually give your pressure points any relief as you sleep, and in my opinion won't be very comfortable at all. It would be different if they had lots of firm foams, which would make them suitable for heavy people, but from looking at these cheap mattresses they're just flimsy AND firm at the same time.
Zinus is a huge international brand talk about Zinus who are massive on Amazon in the USA with a big range of mattresses, but I don't think they're up to the quality of my top 3.
You can see that the pure latex options can be significantly more expensive than other materials but you'll get what you pay for. Not only is latex a natural material that's sustainably sourced, it's the best for your climate, the most durable, and offers a great balance of comfort and support. I really don't think you need to pay $3000 though when you've got an incredible value option in Peacelily.
Mattress In A Box Singapore: Watch Me Unbox Two Of My Top Choices
No, I'm not in Singapore, but two of the best brands are sold here in New Zealand where I live. Here's me unboxing the Peacelily and the Emma mattresses, so you can see just how easy it is to unpack a mattress in a box and start using it straight away.
Best Budget Choice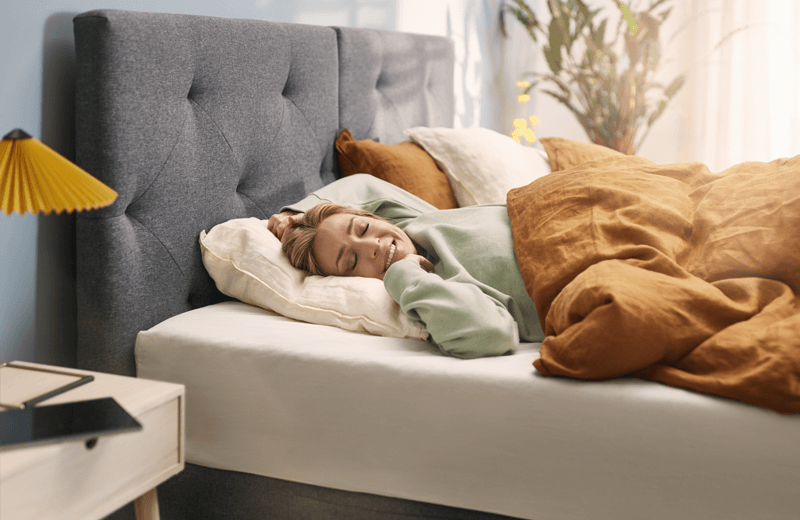 Firm Memory Foam
10 Year Warranty
Low Price
NOTE: EMMA MATTRESS IS TEMPORARILY UNAVAILABLE IN SINGAPORE. CHECK BACK SOON!
Top Pick
Natural Latex - Best For Singapore Climate
Best Warranty - 25 Years
Double Sided: Medium And Firm
Runner Up
Hybrid Design - Coils And Memory Foam
15 Year Warranty
Medium Feel